Composite Decking Board – Colour IPE – Exclusive
Exclusive
Natural
Collection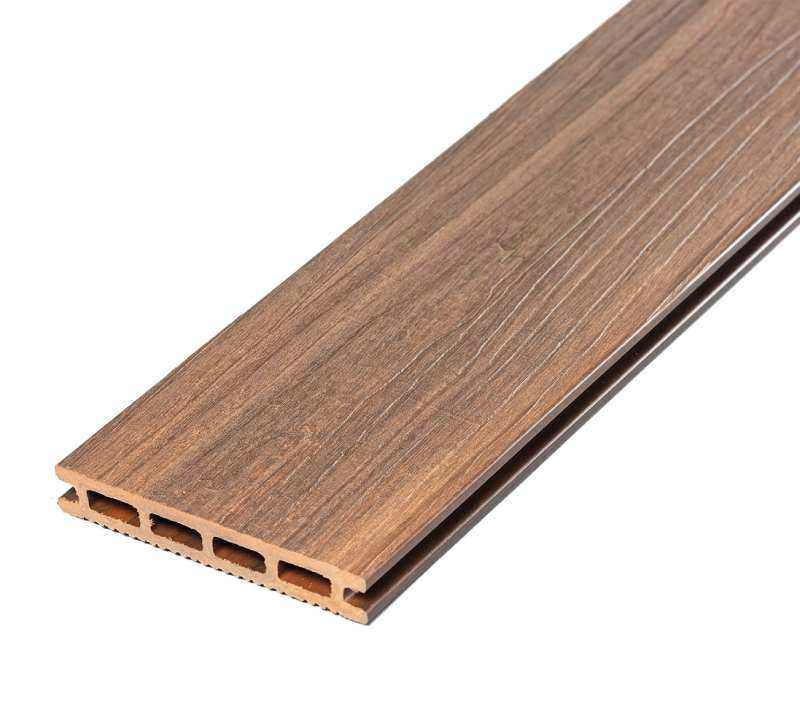 Per M2 £46.60 Price Including VAT
Calculate Your Area
Selling Fast! Call for 21 to 30 Days Delivery*
Order in 8 Hours to get delivery within 21 – 30 days
Key features
The Exclusive collection comes with a 15-year Limited Warranty*.

Designed and developed using the latest aerospace manufacturing techniques.

Two fantastic designs on one board. A wood grain or grooved finish. It's your choice.
Description
The Exclusive Collection – Ipe
The Exclusive Ipe Composite decking board from Ultra Decking is new and exclusive for 2019.
Composite Decking Board – Ipe – 3.6m x 146mm x 21mm from Ultra Decking – Reversible Natural woodgrain finish.
Was £25.99 now £24.49.
Sold exclusively by Ultra Decking and a selection of local builder's merchants and DIY stores.
This next generation composite decking board enjoys all the top selling features and benefits of Ultra Deckings 2014 Premier Range. Utilising the very latest computer aided design (CAD) and machine technology, Ultra Decking have designed and developed an authentic and natural wood grain composite decking board like no other on the market. The exclusive collection from Ultra Decking is beautifully and luxuriously formed with function for today's discerning customer.
Rated by customers as the most natural wood grain composite decking board available, they can't believe it's not actually wood.
The new 2019 Ultra Decking exclusive range comes with a choice of colours to suit any home improvements.
Next generation of realistic wood grain effect composite decking boards.
Further developed and improved slip, scratch and UV fade resistance properties*
Introduction of authentic mix colours, as wood never has one colour
Two fantastic designs on one board. Wood grain or grooved finish. It's your choice.
Grooved for hidden fastener system
Easy to clean with little or no maintenance when compared to wood.
The exclusive range from Ultra-Decking is luxuriously finished with stunning attention to detail to produce a natural-looking composite decking board that is indistinguishable from real wood.
We highly suggest you order samples before you order as colour settings on the PC screen can be different for everyone